As the COVID attack continues to escalate, the BJP government's onslaught on the people, on the other hand, is increasing day by day. Be it education, health, environment, agriculture, economics, nothing is left out. They have implemented a new education policy which is incomplete contravention to social justice. Even in developed capitalist countries, the impact of COVID-19 has created awareness to increase public sector investment in the health sector, but in India, even masks and hand-sanitizers have been made unavailable to the people by removing them from the list of essential commodities. Wages have also been cut for health workers.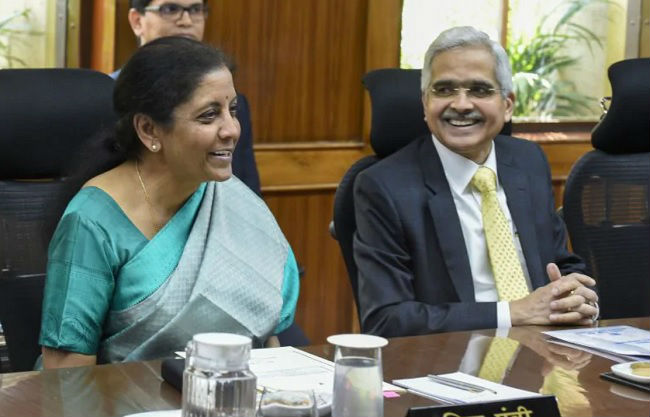 The anti-people activities of the BJP government have intensified day by day. Immediate economic recovery is made impossible by the BJP's way of pursuing measures. Without allocating any new funds, BJP is boasting that it provided 10% GDP-level relief package in four phases. Krishna Murthy Subramaniam, Principal Economic Adviser, said the next phase of funding would be provided after the vaccine for COVID-19 is developed. He said that even if the people had money until the uncertainty is over, they would keep it in the bank and the money given in Jandhan Account was not spent but saved. What can one do with just 500 rupees given in Jandhan Accounts? Can a fort be built? He says people are 'saving' such peanuts.
What they are claiming as the financial package is actually a bunch of loan schemes. That, too, was not implemented properly. Under the Emergency Credit Guarantee Scheme, businesses have been hit hard by banks' refusal to provide collateral-free loans. In the COVID situation, public sector banks are better at lending. Private Banks comparatively provide less credit due to extreme caution. It is noteworthy that most of the borrowers are highly rated companies.
The BJP government is introducing new problems as solutions to the existing economic problems. Similarly, it is implementing neoliberal policies with a cover of 'self-reliance'. To introduce neoliberal practices in a way that is acceptable to the people and to gain approval without opposition, BJP coated it with a patriotic guise of self-reliance and calling upon foreign investors to exploit the country's resources, which is an unprecedented historical contradiction. Piyush Goyal has given a new paradoxical definition of "self-reliance" when he says "self-reliance is not about closing doors, it is about opening them more". His definition is like saying freedom is slavery.
The Prime Minister, the Finance Minister and the Minister for Industries have been giving a red carpet welcome to foreign investors. It is the political stance of the BJP government that any new projects, whatever they may be, should be undertaken only by the private sector. The Finance Minister said that the government was going to open all sectors to private companies and called on companies to choose what they want. The government has decided to privatize all public sector banks except 4 or 5.
How fraudulent would it be when someone says that we can protect our health with drugs bought by selling our heart/lungs? The BJP's take is alike when it says that we can improve our economy by privatizing public sector banks and public sector companies. It goes one step further and sells heart to buy poison.
The impact of Covid-19 has once again made it clear that profit-driven private companies cannot serve the people properly. More than 60% of the medical services in India are provided by private companies, which is the reason why people are suffering badly from the lack of proper treatment for Covid-19 attacks. Only those with money can survive from COVID-19 is a situation that continues. The main reason why Kerala became world-renowned for handling Covid-19 better than any other state in India is mainly that public sector hospitals are properly maintained there.
RBI Governor Shaktikanta Das says that it is inefficient to provide minimum support prices for agricultural commodities. It reveals the class to which he renders his service. Would he consider a waiver for the loans of big business groups, a corporate tax cut, or a pay rise for government executives, inefficient? Comparatively, former RBI Governor Raghuram Rajan does not lag behind. He says although the government has been talking about privatization, why is it not using the market boom these 4-5 months to privatize in the 'fast track mode'. He has welcomed the liberal reforms introduced in the agricultural sector.
The BJP government has left agriculture to be a hunting ground for private corporates. The newly promulgated laws such as the Electricity Amendment Act 2020, The Essential Commodities (Amendment) Ordinance 2020, The Farming Produce Trade and Commerce (Promotion and Facilitation) Ordinance, 2020, and The Farmers (Empowerment and Protection) Agreement on Price Assurance and Farm Services Ordinance, 2020 are totally a massive assault on farmers and consumers.
The BJP government is set to launch a market for future contracts in urad dal, tur dal and agricultural products, claiming as usual that it will increase farmers' incomes. Are Indian farmers in a position to trade in the stock market? India is not self-sufficient in the production of pulses, and we are increasingly importing pulses. Implementing such a scheme will encourage speculation in pulses, whereby their already increasing prices will further soar. Only speculators and intermediaries will benefit. Farmers and the public will be severely affected. It is shocking that the central government has issued a notification to fertilizer marketing companies across India that they should sell fertilizer to farmers only through digital transactions. Is it a time to impose digital transaction on already impoverished farmers?
Growth Status of Industry for the month of June:
According to the report released by the Ministry of Industry and Trade, the growth rate of eight prime industries has contracted by (-)15.0%, which was (-)22.0% in May. During the April-June period of the 2020-21 financial year, the overall growth of the eight primary industries contracted by (-)24.6%. These eight prime sectors account for 40.27 per cent of the Industrial Production Index (IIP). The growth rate of all major industries except fertilizer production in June was negative.
Coal - Coal production in June 2020 was (-)15.5 per cent lower than in June 2019. During the period of April-June 2020-21, its production fell by (-)15.0 per cent.
Crude Oil - Crude oil production in June 2020 was (-)6.0 per cent lower than in June 2019. During the period of April-June 2020-21, its production declined by (-)6.5 percent.
Natural gas production in June 2020 decreased by (-) 12.0 percent compared to June 2019. During the period of April-June 2020-21, its production declined by (-)16.2 percent.
Production by petroleum refineries declined by (-)8.9 per cent in June 2020 compared to June 2019. During the April-June period of 2020-21, its production declined by (-)18.2 per cent.
Fertilizers - Fertilizer production increased by 4.2 per cent in June 2020 as compared to June 2019. During the April-June period of 2020-21, its production increased by 2.8 percent.
Steel - Steel production in June 2020 was (-) 33.8 per cent lower than in June 2019. During the period of April-June 2020-21, its production declined by (-)51.7 percent.
Cement - Cement production in June 2020 decreased by (-)6.9 per cent compared to June 2019. During the period of April-June 2020-21, its production declined by (-)38.3 percent.
Electricity - Electricity generation in June 2020 was (-)11.0 per cent lower than in June 2019. During the period of April-June 2020-21, its production declined by (-)16.1 percent.
Inflation:
Consumer Price Index-based inflation was at 6.20% for the month of June in rural areas and 5.91% in urban areas. Overall it was estimated at 6.09%. Food price inflation in June rose to 8.41% in rural areas. It is 6.92% in urban areas, and overall it is 7.87%. Food price inflation rose to 6.49% in cereals, 16.22% in meat and fish, 7.40% in eggs, 8.44% in dairy products, 12.27% in oil and fat and 1.86% in vegetables. Fruit prices fell by (-) 0.68%.
India the looser:
India's trade deficit will be further exacerbated by its boycotting of Chinese goods and technology, those goods imported from China can only be bought at a higher price from other countries. The manufacturing sector and its technology need to be improved, to produce them domestically, but the BJP government's level of knowledge is in so bad shape that it claims economy can be improved through yoga technology. The Prime Minister and the Minister of Industry are saying that India can create the biggest yoga market in the world. Meanwhile, the body art of yoga was fraudulently given a Hindu tint. Neither Hinduism nor the BJP has any rights on yoga.
Negotiations for a trade agreement between India and the United States are still in limbo after two years. India has therefore reduced the excise duty on dairy products, almonds, walnuts and apples imported from the United States. According to the capital theory of value, in any free trade agreement between two countries which are on different levels of productive technologies values accrue only to the country with a higher production level. The dollar is the world's dominant reserve currency. The Indian rupee has depreciated 61% times against the dollar. In such a scenario, a trade deal with the United States would be detrimental to India. India would lose more to the United States than it would to China due to trade deficit.
Three years have passed since the introduction of the Goods and Services Tax (GST). Now the central finance secretary says, "As of today, the central government is not in a position to pay the GST due to the states." The BJP government introduced GST to bring everything within tax bracket except petrol and diesel, and it forcefully taxed all small businesses and brought everything within the tax net. Instead of increasing corporate taxes, BJP govt cut them down and gave considerable concessions to big corporates. It deprived states of their autonomy, their right to tax and centralized all revenue. They claimed that GST would bring down prices and increase tax revenue. But neither have prices fallen nor have tax revenues increased. GST is a good example of the adage that greed leads to a significant loss. The GST Council should have met in July to discuss ways to compensate the states, but that meeting never came off.
Climate change:
The findings of the Oxford economic study are shocking. It is predicted that North America and Europe, which are currently cold regions, may benefit to an extent from global warming. Still, tropical and subtropical regions of the world (the southern hemisphere) will be severely devastated if temperatures rise by 15 degrees. It has been stated that India will lose 90% of its GDP by 2100 if it continues with its current policies. But it is great infamy that the BJP government, which has no interest in climate change mitigation or the environment, has released the 2020 draft Environmental Impact Assessment notification in a way that dilutes existing environmental norms.
Falling profits trigger economic crises in capitalism. As a result, small capital investments get devalued, small manufacturers, small, micro-entrepreneurs and small businessmen would face enormous economic devastation due to the debt crisis. Companies with older technologies would be destroyed. Banks will be in crisis. Capitals will get devalued. Large crocodiles would engulf small fishes. The centralization of capital would increase. Unemployment will rise, wages will fall. As capital gets devalued, profit margins would be raised again by extending laborer's working hours and intensifying labor exploitation in a number of ways. Only those who are at the helm of capital accumulation could be in a state of doing business more profitably. That is how Mukesh Ambani has become the sixth richest man in the world when the country's overall economy has collapsed. It is the BJP government's significant achievement that contributed much to his growth.
The IMF's Director-General of Fiscal Matters has said that there is scope for financial assistance to the ailing people and small businesses in India as the economy is severely affected. But the BJP govt would help only Ambanis and Adanis, who are behind the reasons for such an economic crisis in the country but are glorified by the BJP as saviours. It is only by breaking up their crony alliance the real recovery of the economy will begin.
The people, the farmers, and the social activists even in the lockdown period have demonstrated their opposition by organizing protests. Which is the only ray of hope in an otherwise blink scenario?
- Samantha K.S.
---
You can send your articles to This email address is being protected from spambots. You need JavaScript enabled to view it.
---