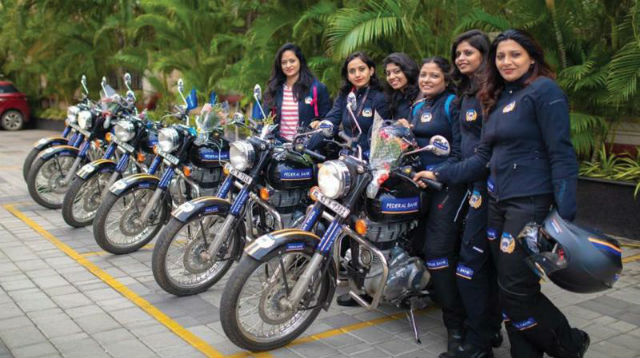 (Representational image only)
1. Prohibit the practice of segregating male and female students in classrooms in all educational institutions from primary to higher education. Let male and female students sit in the alphabetical order of their names. Teach Sex as a subject right from school!
2. Implement the 'Co-Hostels' or 'Unisex Hostels' system in all schools and colleges, which has been already followed by higher education institutions like Jawaharlal Nehru University and AIIMS Medical College!
3. Prohibit ear-piercing ceremony which makes women as mere decorative dolls!
Girl children are given ear piercings, jewels and silk dresses within a few years of birth. The child is placed on their maternal uncle's lap at a child's ancestral deity temple, and the rituals are performed. Predominately these religious and ethnic rituals are considered as rigid in nature. We should stop celebrating these 'ear-piercing ceremonies' which are based on the depiction of women as 'jewel stand' and decorative dolls; sanctifying caste-based relationship system and inciting caste fanaticism!
4. Ban 'Age-attend function' or 'Puberty ceremony' that degrade Women!
Performing 'Age-attend function' or 'Puberty ceremony' ritual for a natural physical growth in which wastes are excreted from a woman's body like sweat, urine and faeces is a disgrace for a woman. These ceremonies are an event that creates a bridal mood in the minds of the girl child, which disables the growth and future of the child – through announcing that the girl child is ready for marriage. Against the wish of women, in the name of 'maternal uncle's dowry', these ceremonies also impose caste-dominated idea – to get married within the caste. Ban 'age-attending ceremonies or puberty ceremonies' that further perpetuate patriarchy and caste domination.
5. Prohibit the most heinous form of 'ancestral deity worship' where women are required to worship the father's ancestral deity before marriage and the husband's ancestral deity after marriage!
6. Mandate the consent of women in marriages! Mandate that woman should earn for themselves!
Just as it is a basic qualification for a woman to be 18 years old at the age of marriage, being able to earn on their own should also be legislated as a basic qualification. Legislation should be enacted to create empowered women's commissions. These commissions should confirm the consent and earnings of the woman. Women need to be committed to this before the laws come into force.
7. Ban all ads that create the impression that so-called body beauty is important! Prohibit floriculture and floral business that is used for anything other than women's make-up.
We need to ban all advertisements that move women towards the mentality of 'physical beauty is paramount', such as jewellery ads, cosmetic ads, saree ads and all their production and trade. The first step is for women to ignore them. None of the women in the world developed countries wears flowers on their heads, even in terms of beauty. Women should give up the habit of keeping flowers unnecessarily, like sheep that are slaughtered.
8. Prohibit the exclusive two-wheeler designs for women!
The different model of two-wheelers for men and women promotes unwanted gender discrimination. Earlier women's clothing, such as sarees and half-saree prevented them to drive men's vehicle. But nowadays, with the advent of churidar, leggings and jeans, to design and sell exclusive vehicles for women alone is still gender discrimination. Therefore, the manufacturing, selling and advertising of vehicles for women alone should be banned. If women are to ride a two-wheeler, they should ride in a vehicle designed for men, regardless of the type of vehicles, such as a bicycle or bike. Let everyone use gender-neutral vehicles designs.
9. In each and every district, the government should facilitate hostels for women who wish to live alone after deciding that 'no marriage' and 'no family institution' are required! Once the marriages are confirmed, make 'own household' mandatory for the bride and groom! Interference of parents of both parties between the couple in any circumstance, for whatever reason, should be declared as a legal offense, regardless of the circumstances in which they are supposed to be together.
The family institution is a big prison for women. Joint families are even more cruel prison. Therefore, it should be compulsory for them to be living in their own separate household when planning their wedding. The government must build old age homes here and there to provide care for parents, just like crutches which provide care for young children. We need to upgrade existing old age homes. Depending on their needs, parents should voluntarily opt for old age homes.
If the lands in the villages are integrated and doing Community Supported Agriculture (CSA) and if its sub-industries are run as integrated collective farms, then the common people will be able to live independently and as separate families. If all collective farms operate with old age homes, parental care is also possible in their old age.
10. Both men and women should undergo contraception or sterilization before marriage in order to liberate women and control population growth!
The greatest obstacle to the complete liberation of the woman is childbearing and child-rearing. This heir-making system is the basis for everyone to accumulate the property and seek all the wrong ways for it. Population growth is an obstacle to the progress and development of the country. Women must stop having children in order to control population growth as it is an obstacle to the individual development of women, men, and society as a whole.
Comrade Periyar presented gifts to women who cut their hair. Similarly, for the future welfare of the country, the government should give priority to education and employment for those who are undergoing contraceptive treatment before marriage and those who haven't had children.
11. Strict penalties should be imposed on men who do not share all household chores, including cooking, and child-rearing. New gender equality laws should be enacted in the name of 'Prevention of Gender-based Violence Act'.
Men should work together with women in all the household works. Men should be involved in everything, like cooking, house cleaning, and child-rearing. The 'house-wife' race should not exist in the country. If enacting a law to ensure that women get married only after they stand on their own legs, then only 'house-wives' will not form.
As a first step, we should hold a one-day 'Boycott Cooking - Boycott Kitchen' protest on December 24, 2017, across Tamil Nadu, demanding to enact the 'Anti-Gender Discrimination Laws' against all of the above gender discrimination.
Let us not go to the street. Do not struggle with anyone on the road. Do not struggle with the police and the courts. Do not go to jail. It is enough just to withdraw all the slave jobs that have so far been assigned to the woman at home.
'Breaking Dual-glass' struggles took place against caste untouchability atrocities. Similarly, as a second step, we will launch a protest 'Demolish Vedic Kitchen' against the gender-based violence.
Written by AThi Asuran
Translated By J Kayalvizhi
(This article was originally published in a Dravidian movement magazine 'Kaattaaru', March 2017)
---
You can send your articles to This email address is being protected from spambots. You need JavaScript enabled to view it.
---