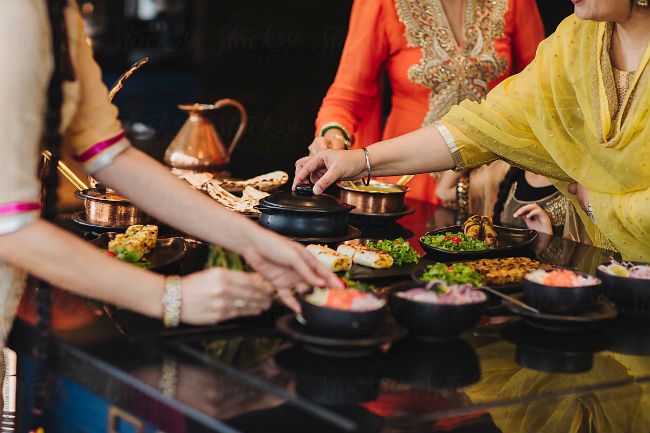 A review by Save Tamils Movement on the demands of Kaattaaru Journalistic Movement
Why outcast a fellow human being, asked Periyar in view of equal civil rights. He continually fought against the causes of such inequality including caste, religion, the Vedas, and God. In a similar vein, he asked how women composing half of humanity are subservient and provided the answers from human history. In his writings and speeches, Periyar continued to struggle for a society with equal status for men and women.
Have we achieved a society in which men and women are equals as Periyar desired? Certainly not! Although we may have taken a positive step from the past, religionists and fundamentalists are undertaking all kinds of measures to set us back to the Stone Age. The power of Hindutva rule under Modi's leadership has equipped them with limitless authority in this regard.
Under these circumstances, a glimmer of hope emerges from the requests put forward by Kaattaaru Journalistic Movement, which also plans to undertake year-long cultural forum activities to promulgate Periyar's ideas on man-woman equality. Here are some comments on these demands from the Young Tamilnadu Movement.
"Implement seating arrangements in schools and colleges in alphabetical order, thereby mixing male and female students."
The request to "extend the concept of co-hostels or unisex hostels from higher educational institutions such as JNU and AIMS to all schools and colleges" would create equality among children as they grow up. Although it is acceptable to "close down and revoke the authority of any barbaric school or college that prevents and punishes male and female students talking with and befriending each other", a long struggle would be required to bring this into law.
"Provide representations from psychological counselors and policewomen in addition to administrators in the Anti-sexual Harassment Cells in colleges and universities". This would help expose and punish the culprits who might otherwise escape through underhand means.
"Include sex-education as a subject at school level" is an especially important request. As shown in the Tamil movie 'Case No. 18/9' (வழக்கு எண் 18/9), the cell phones of today's eighth standard and higher grade students are overflowing with pornographic material. To prevent its effects, sexual education is essential.
The government would not accept requests such as "ban the cosmetic cream commercials that create the sense that only fair skin is acceptable" and "ban jewellery, silk and flower businesses which induce a cosmetic culture, ban Mulberry farming for producing silk and flower farming" because today's governments are driven by corporates. Instead, it would be appropriate to continually propagate the political and commercial background of what is called 'beauty' today. We should create conditions for the rejection of such superficial products in the market.
Requests to "ban rituals such as ear-piercing which exhibit girls as decorated dolls" and to "ban puberty celebration which abase women" would create reverberations in cultural forum, but they are highly significant and necessary. We should continue to struggle towards these goals.
In the request "mandate the agreeing of women to marriages and women should have earnings of their own", the clause on earnings of their own may be modified to read that men should not prevent women from working and that laws should be enacted to take action against and punish those who so prevent".
At the same time, this society should value those women who do not go to work but labor for their families. For the career person, the working time is only eight hours, but the housewife is always at work. To change this situation, a request becomes necessary to "provide severe punishment for men who do not participate equally in household work including housekeeping, cooking and childcare".
The government should facilitate all girls to go to school. The labor law says that there should be a childcare center at every location where at least 30 women work. But this does not happen in most places. The government should strictly enforce it. The government should distribute sanitary napkins freely, where women study or work. There should be an uninterrupted water supply at government schools where girls study. Lack of washrooms with adequate water supply causes a high rate of dropout among girls.
It is an appropriate request to create a special commission consisting of police personnel and attorneys to ensure punishment for men who ignore women's agreement to marriages or who prevent women from going to work.
The request to "ban the worship of family God which compels women to change her God after marriage" is an important one to uphold an individual's right to religious belief.
To the request of "creating hostels in every district to house women who want to live by themselves rejecting married life and the family system" we should add one of "creating hostels in every district for women who study or work alone".
Priority to those who opt not to have children in China
"Give preference in education and government employment to those who are sterilized before marriage and those who do not have children" is a policy already in effect in the most populated country of China. This request is highly necessary for the second most populated country of India.
The request to "make it a crime for a husband to sexually abuse his wife under the guise of marital right (marital rape)" would make reverberations in cultural forum media. But this is an important request.
"When a marriage is fixed, make it mandatory for the couple to have a separate household". Here, instead of mandating it would be more appropriate to respect the wishes of the woman.
"Create an authoritative special commission to check whether property rights have been granted to women in all families. Seize properties from violating men and award due shares to women" is the most important request of all. It is the financial dependence that keeps women servile. They should have financial independence.
"Make it a crime for children to ask parents for jewellery, money and merchandise during the marriage". To this should be added that the government should ban extravagant weddings.
Establish public eateries
The Kaattaaru Journalistic Movement is planning to conduct a 'kitchen demolition struggle'. It is surprising that it has not put forward a request in this regard. We propose that public eateries or community dining halls functioning in some nations should be established here too.
Whether Periyar movements conduct any training camps asked my spouse and expressed a desire to send our daughter there. I project this question as the following request. We should conduct summer camps and weekend classes for students, both men and women, to transmit Periyar's ideas to the next generation. At a time when RSS is infiltrating educational institutions, this becomes highly necessary.
Save Tamils Movement expresses best wishes to Kaattaaru Journalistic Movement for its continued efforts to move Periyar's dreams forward. We pledge to work with them in ideology and battles.
Kaattaaru
As an alternative to having a separate kitchen in every house, confining women's labor to it and maintaining male authority, the government should establish public eateries and community mess halls providing quality food. This is an essential request by Save Tamils Movement. After traveling to Russia, comrade Periyar has emphasized the establishing of such common kitchens.
Several comrades of the Periyar movement have taken initiatives for this purpose. But it would be appropriate for the government to undertake this. First, the idea of eating in such public halls and the unnecessity of individual kitchens should be accepted in people's minds. As a prelude to such acceptance forward thinkers should change first. As a first step, the families of forward-thinking comrades at some locality can attempt to begin this process. As we proceed, the idea will get popular among people.
Although our requests appear to be made to the government, attitudes in people should change first. Our objective is to start a conversation directed to such changes. Let us continue our journey.
Written by Natramizhan
Translated by Kottalam
---
You can send your articles to This email address is being protected from spambots. You need JavaScript enabled to view it.
---