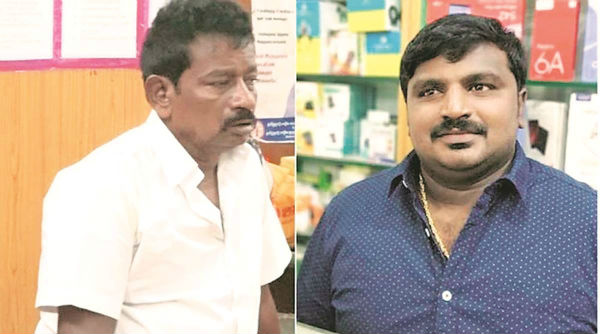 To,
1. Mr. J.K. Tripathy IPS
Director General of Police & Head of the Police Force
O/o The Director General of Police
Chennai.
2. Mr. S.K. Prabakar IAS
The Home Secretary
Government of Tamil Nadu
Gov. Of Tamil Nadu
Chennai- 600 009.
Respected Sirs,
Sub: Sathankulam commemoration of 90 days with more recurrence of torture & killings in Thoothukudi and other District - Serious Concern-Regarding
I am addressing this letter to the two of you after the completion of three months of the two deaths in police custody of the father and son duo in Sathankulam Police Station in June 2020. I am sure you are well aware that there are have been incidents thereafter that have taken place in Sathankulam Sub - Division one of brutal police torture of Mr. Martin at Sathankulam Police Station on 23rd August and the second the abduction and killing of Thiru Selvam registered as a case of murder at Thattarmadam Police Station in Thoothukudi District where an Inspector of Police has been arrayed as an accused. I just have been informed that the investigation in the Thattarmadam Police Station matter has been transferred to CBCID for investigation by your good self. I wish to thank you for the same.
The enclosed attachment is a newspaper clipping of the Indian Express indicating an action undertaken by the South Zone Inspector General Dr. Murugan IPS transferring Sub Inspector E. Esakki Raja facing at least five cases before the
SHRC and six criminal trials, all related to Police torture. I am sure none of us can be in disagreement that there is basically something wrong with Mr. Esakki Raja. But what needs to be done in such matters is ensuring a proper initiation of disciplinary actions against him. In addition with the prestigious Tamil Nadu Police well-being programme that is being initiated by your department, the said Mr. Esakki Raja needs to be immediately assessed whether he can continue to be placed in any responsibilities that demand interactions with public. Fill he is assessed by the experts guiding the program from NIMHANS and Dr. C. Ramsubramanian in Madurai. I hope this will be urgently undertaken by your good self. But the sequel to this action by the IG South I wish to suggest to your goodselves that all the four IG's in Tamil Nadu should be urgently required by to your goodself to identify all men and women personnel and officers who are facing cases before either the NHRC or the SHRC or any criminal trials in the criminal courts with details of the case numbers, along with all details of the disciplinary actions initiated against each such police officers and the state of each of the same so that your senior officers than can then take a decision it this person should continue in such positions of interaction with the public. I will be grateful if your goodself could kindly consider this recommendation on an urgent basis.
I take this opportunity to kindly remind your goodself of communication that I had sent you dated 09.07.2020 immediately after the Sathankulam incident addressed to the Chief Secretary, the Director General of Police and the Home Secretary. Unfortunately, however, the said letter is till to receive any response from your goodself. Several issues of importance relating to matters of Custodial death were addressed in the said detailed memorandum such us:
1. State / District Police Complaints Authority in Tamil Nadu.
2. CCTV Camera in all Police Stations
3. A third-party review of all criminal cases registered as FIR's in Sathankulam Police Station from 1st March 2020 onwards
4. Mr. Prathaban, Deputy Superintendent of Police, Sathankulam and his criminal liability in the case
5. The Criminal liability of the Sub-Jail Superintendent of Kovilpatti Sub Jail
6. The role of the District and State intelligence wing in Thoothukudi
7. Superior officers of the Thoothukudi district and the immunity they enjoy consistently in the Sathankulam Case
8. Need for a white paper from the Government on the status of all reports received by the Government u/s 176(1)(A) Cr.P.C. since 01.01.2020 till 30.05.2020
9. The SHRC and other SHRI's in Tamil Nadu
I would still hope that you will be able to kindly engage with us in this matter. I also hope you will be kind enough to acknowledge this letter.
Thanking You,
Henri Tiphagne,
Executive Director, People's Watch
Encl:
1. Copy of the Letter addressed to Chief Secretary Tamil Nadu, Director General of Police Tamil Nadu, Home Secretary Tamil Nadu dated 09.07.2020.
2. The Indian Express newspaper clipping dated on 20.09.2020