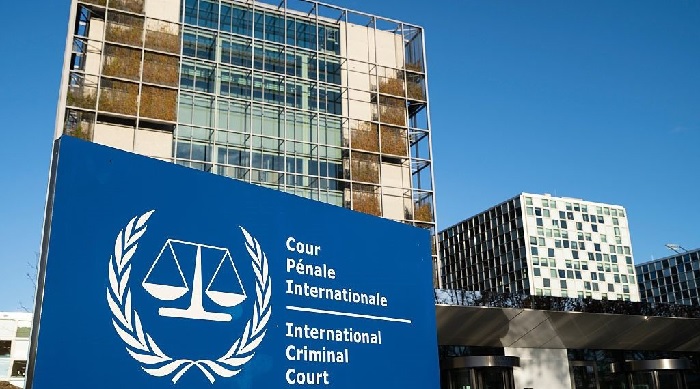 The President of Sri Lanka Gotabaya Rajapakshe has invoked the recently passed 20th Amendment to the Constitution and established an all-Sinhala Board to the island country's Human Rights Commission.
On the other hand, the countdown has started for the 46th session of the UN Human Rights Council, which is slated to take up the issue of accountability, justice and reconciliation in Sri Lanka.
The TGTE has been consistently raising the demand for referring Sri Lanka to the International Criminal Court (ICC) for international crimes, especially after Sri Lanka withdrew from the 30/1 Resolution of the Human Rights Council. This has also been the general demand of the people of Tamilnadu and Tamil Eelam. .
Now prominent Tamil parliamentarians have echoed the voice of the Tamil nation and of the human rights forces in calling for ICC referral. The TNPF leader Gajendrakumar Ponnambalam and the TMTK leader CV Wigneswaran, J. have both noted that the relevant UNHRC resolution had been rolled over twice and eventually abandoned by the Government of Sri Lanka. Sri Lanka has been persistently avoiding all attempts to face the issues of accountability. As such, both of them have called for referring Sri Lanka to the International Criminal Court.
Tamils have to be on the look-out for those elements who in the garb of reconciliation might stealthily work for creating an escape route for the Sri Lankan Government proposing in the name of pragmatism one more rollover resolution. Such elements only serve the Sinhala project of reconciliation without justice. All in the name of pragmatism!
We have three UN reports with a plethora of evidence for the international crimes committed by Sri Lanka against the masses. We have the 30/1 resolution which effectively grants the need of international mechanisms for justice. To which Sri Lanka itself has committed itself, though doing next to nothing for honoring its commitments.
Protests by Tamil mothers in the Homeland have been going on without any let-up. Their demands can only be satisfied by instituting a special tribunal or referring the culprit government to the International Criminal Court.
The Tamils of the Diaspora have a duty to impress their respective governments to press for referring Sri Lanka to the by the UN Security Council.
Beware of India, the US and the UK who have always been adept at subtly bailing out Sri Lanka at critical junctures.
The Tamils and those in solidarity with their quest for justice should take a staunch position in this regard: No rollback, no rollover, no procrastination! No compromise on ICC referral of Sri Lanka!
- Thiagu
(This article was published in Fortnightly Magazine 'Abel', December 31, 2020)
---
You can send your articles to This email address is being protected from spambots. You need JavaScript enabled to view it.
---