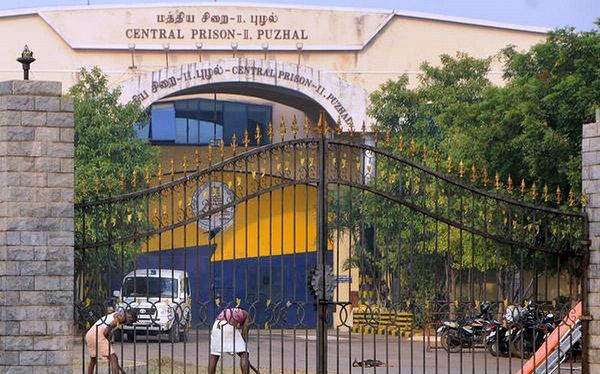 Tablighi Jamaat members numbering about 129, including 12 women, from Asian, African and European countries like Ethiopia, France, Belgium, Indonesia, Thailand, Malaysia and from other countries, were arrested on charges of visa violations and spreading of Corona under Foreigners Act 1946 and Tamil Nadu Public Health Act 1939, in late March and the first week of Apr.2020. Based on the complaints from 15 police stations across the State, they were arrested by Tamil Nadu Police and imprisoned in a juvenile prison called Borstal School which is situated inside Puzhal prison campus, Chennai. According to the Manual for Model Detention Centres/ Holding Centres sent by the Central government to all the States on 9th January 2019, detention centres for foreign nationals should not be located in a prison complex. So subsequently these delegates were transferred to Saidapet sub-jail, which is also not a designated centre to detain foreigners.
Madras High Court granted bail to 98 foreign Tablighi Jamaat delegates in twelve cases on personal bond and all of them were advised to stay within the city limit. Instead of releasing the foreign Muslims and upholding the judgement in a conscientious manner, much to the dismay and consternation, all the 98 persons including eight women were once again locked and lodged in the same Borstal prison in Puzhal. Cramped in the juvenile prison which can hold only 30 - 40 persons, these 98 people were in utmost egregious condition in the so called 'Special Camp'.
As per the guideline stipulated by the Central government, the detainees in detention centres must be served with separate food. But of late, they were given only food cooked at the main prison in Puzhal. Moreover, the detention centres must have proper ventilation, sanitation, sunlight, toilet and drinking facilities. It seems there is no human substance in the approach of Tamil Nadu government in this regard. For more than 90 days, all of them were toiling under unfavourable conditions in their incarceration in the context of COVID pandemic.
Meanwhile, on 12th June, Madurai bench of Madras High Court granted bail to the remaining 31 delegates and declared that there is no proof that they had spread Corona. Also the Court acquitted and absolved all of them from all cases and stated that they also had undergone sufficient sentence for visa violations.
It is to be noted that, as the Madurai Bench of Madras High Court pointed out, Article 21 (Right to life) applies to all persons including foreigners. Hence, PUCL demand that all these Tablighi Jamaat delegates should be released immediately and their illegal confinement must come to an end.
Also the other pending cases of 98 Tablighi Jamaat personnel may be dropped on humanitarian grounds. As pointed out by Madurai High Court, the foreign nationals should be lodged in Jamia Qasmiyah Arabi College in Washermanpet, Chennai instead of the Special camp at Puzhal until their deportation.
- Gana. Kurinji, State President & Saravanan K, State Gen. Secretary, People's Union For Civil Liberties (PUCL) Tamil Nadu & Puducherry