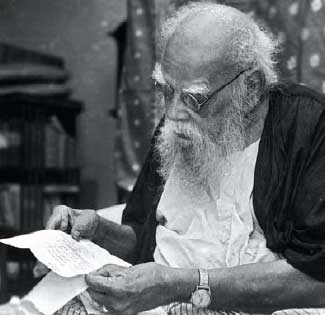 At the present time the Dravidians are somewhat better off. But it can't be said they have achieved their goal. To some extent the Dravidians have boycotted the brahmins, but not to the full extent. In the field of education the Brahmins do not have total control. But they have 100, 500 or 1000% more than they deserve. If their porportion has to be kept within limits their power at the Centre has to be curtailed. Till this is done Dravidians will be fourth and low castes. The brahmins have no full Control at the Head Quarters in Delhi. But still they can get whatever they want and obstruct all our progress.
The main reason for this power is the Brahmin Press, It does not appear that the Tamils have played their card in this field. If we don't take interest in this field and strengthen our power we can't succeed in any field. We are 90% of the population of India. Brahmins are only 3%. The brahmins work for our defeat. This situation is a disgrace to our community. You can't find such a disgraceful state in any part of the world. This is not all. Our people read our papers in thousands. But the papers of Brahmins and their supporters are read in lakhs. Even our people read their papers.
Even in general terms, almost 45 years back we started Self- Respect movements in nooks and corners of our land. Even then 10% have not stopped calling brahmins 'Ayya - sami'. We have not been able to stop even one in a thousand of our people reading Brahmin Papers. We really can't understand our people.
Is this all? The papers published for our downfall, disgrace and defeat are making profits of one, two, three lakhs, annually. Therefore it is clear that we ourselves are responsible for our low position. We need to think seriously on this subject.
Viduthalai Editorial, 15.7.1971
(Thoughts of Periyar E.V.R, Vol. 1, Page 48)
---
You can send your articles to This email address is being protected from spambots. You need JavaScript enabled to view it.
---