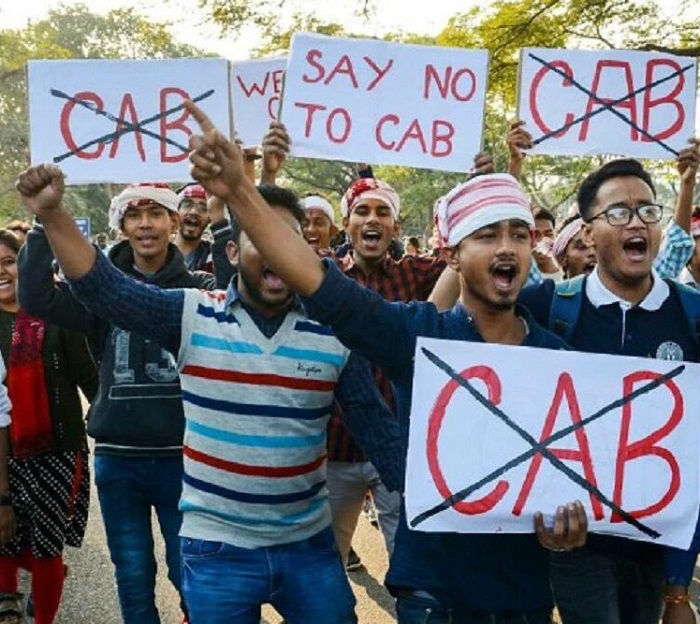 Q1: After the Citizens Amendment Act (CAA) 2019 was passed, work on National Population Register (NPR) has begun in order to prepare the National Citizens Register (NCR). First, Amit Shah has said that the NCR will be implemented in all states. Later, Modi said that it had not been discussed. And then, Muralidhar Rao, general secretary of the BJP said, "No, No, PM only said that NCR will not be implemented for now". Why do they keep changing their stance?
A: There is no doubt they are trying to deceive the people. The fact is that they have always kept on implementing their favourite policies, but when you question them they will deny it. Even the New Education Policy has not yet been discussed fully in the parliament, but they have already started implementing parts of it. But, when questioned, they say that it has not been executed yet. The truth of the matter is that the New Education Act had not been debated fully in the parliament, but they have already started implementing parts of it. They do not follow proper parliamentary procedures nor do they respect democratic processes. Their attitude has been: 'We will do whatever we want".
First, Amit Shah said in parliament that the NCR will be implemented in every state. Modi did not deny it in parliament; this is on record in parliamentary minutes. What this means is that they are going to implement it. How But, later the Prime Minister says that it was never discussed and they have no plan as such. As long as it is not removed from the parliamentary minutes what sense can we believe Modi's words? And Muralithar Rao, says it is postponed for the moment. If so, the question arises: when are they going to implement it?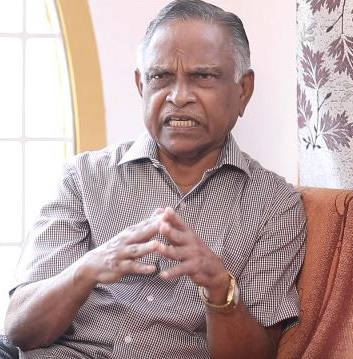 Q2: About their claim that NPR was put forward by the Congress in 2010...
A: It is true that Congress brought it up in 2010. But the present bill has clauses that are new. They have amended the bill proposed by the congress radically and added new clauses. Hence, they cannot get out of it by blaming the congress. And they have started implementing it without the agreement of the parliament. They seem to say that the ruling party has the right to determine who and who a citizen of this country can be. They say whoever opposes it can go to Pakistan. It is nonsensical to talk of Pakistan and Hindustan.
Q3. RSS Chief Mohan Bhagwat says that all people in India are Hindus. How are we to understand this claim in the context of the various protests that have been taking place across the country against CAA and NPR and NRC?
A: Why not say all people in India are Indians rather than Hindus? These are words they use to cheat, confuse and distract the people. Let them explain the difference between Hindus and Indians. If everyone is a Hindu what was the need to demolish Babri Masjid mosque that belongs to the Muslims. This implies that they differentiate Hindus from Muslims. Then why they say everyone is a Hindu? All this is said to confuse the masses and to obscure the facts. They are misusing their power and indulging in unconstitutional activities. They use these words to confuse the people of this country. I ask those who say that all in this country are Hindus, why do they not say all Hindus belong to one caste? Remember that they have never said anything about caste distinctions.
Q4. We see many states constructing detention centres. Why are they in a hurry to build detention centres?
A: They have been compelling states to build detention centres. They claim that that the detention centres are for foreigners without proper documents. This is not true. There are no appreciable numbers of foreign nationals in the country. If it is for foreign nationals who may come into the country from outside why not build detention camps only in the towns that have airports? The fact is that they are trying to build camps in various locations in every state. They are trying to alienate some of those living here. Detention camps were first introduced after refugees from Eelam came into this country. Now, they are attempting to convert a section of the people living here into refugees. This is their plan.
Q5. National Population Register (NPR), National Citizens Register (NCR) and the like seem to be aimed at Muslims living in this country. But in the Citizenship Amendments Act they have included Christian too. How do you view this aspect of the bill?
A: First the Muslims, then the others. They have killed Christians in the past. But they do not want to take on everyone at the same time and beget too much opposition. They want to deal with the Muslims first. Once this precedent is set, all other minority groups can be expelled with ease. They first said that Adhar card was the final and ultimate document. How many more 'final' documents will they devise? Why not stop with "One country, One Adhaar"? After all, all biometric data are captured in it, aren't they? Is not the fact that all these are presented to us under different names because they have an ulterior motive? Until it serves their purpose we can expect them to come up with many different explanations, versions, methods and means.
- Prof. Karunanantham
Interviewed by M. Udhayakumar, Originally published in 'Karunjchatai Tamizhar' Tamil Weekly on December 28, 2019
Translated by Dr. M.S. Thambirajah
---
You can send your articles to This email address is being protected from spambots. You need JavaScript enabled to view it.
---