Here is a summary of all scams in India since "independence". In total, this is coming up to Rs. 910,603,234, 300,000, which can make India a super-power overnight and can permanently kill all social problems mainly poverty and unemployment.
Take a look at the list.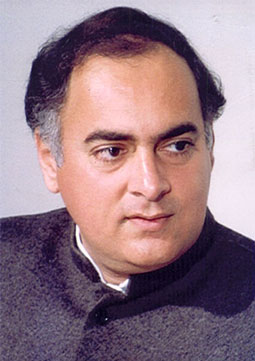 Great work by the person who complied it.
(Rupees)
Jeep Purchase (1948) - 80 Lakhs
BHU Funds (1956) - 50 Lakhs
MUNDHRA SCANDAL (1957) - 1.25 Crores
Teja Loans (1960) - 2.2 Crores
Kue Oil Deal (1976) - 2.2 Crores
HDW Commissions (1987) - 20 Crores
BoforsPay-Off (1987) - 65 Crores
St. Kitts Forgery (1989) - 9.45 Crores
Airbus Scandal (1990) - 2.5 Crores per week
Securities Scam (1992) - 5000 Crores
Indian Bank Rip-off (1992) - 1300 Crores
Sugar Import (1994) - 650 Crores
JMM Bribes (1995) - 1.2 Crores
In a Pickle (1995) - 10 Lakhs
Telecom Scam (1996) - 1.6 Crores
Fodder Scam (1996) - 950 Crores
Urea Deal (1996) - 133 Crores
CRB Scam (1997) - 1000 Crores
Vanishing Companies Scam (1998) - 330.78 Crores
Plantation Companies Scam (1999) - 2563 Crores
Betan Pareksh Scam (2001) - 137 Crores
Stockmarket Scam (2001) - 1,15,000 Crores
Home trade Scam (2002) - 600 Crores
Stamp Paper Scam (2003) - 30000 Crores
lPO-Demat Scam (2005) - 146 Crores
Bihar flood relief scam (2005) - 17 Crores
Scorpone submarine scam (2005) - 18,978 Crores
Punjab's City Centre project scam (2006) - 1,500 Crores
Taj Corridor Scam (2006) - 175 Crores
Pune billionaire Hassan All Khan tax default (2008) - 50,000 Crores
The Satyam Scam (2008) - 10,000 Crores
Army ration pilferage scam (2008) - 5,000 Crores
The 2-G spectrum swindle (2008) - 1,76,000 Crores
State Bank of Saurashtra Scam - 95 Crores
Illegal monies in Swiss Banks as estimated in 2008 - 71,00,000 Crores
The Jharkhand medical equipment scam (2009) - 130 Crores
Rice export scam (2009) - 2,500 Crores
Orissa mine scam (2009) - 7,000 Crores
Madhu Koda mining scam (2009) - 4,000Crores
Commonwealth Games Scam (2010) - 40,000 Crores
(Courtesy, Dalit Voice, Sep 1-16, 2011)
---
You can send your articles to This email address is being protected from spambots. You need JavaScript enabled to view it.
---