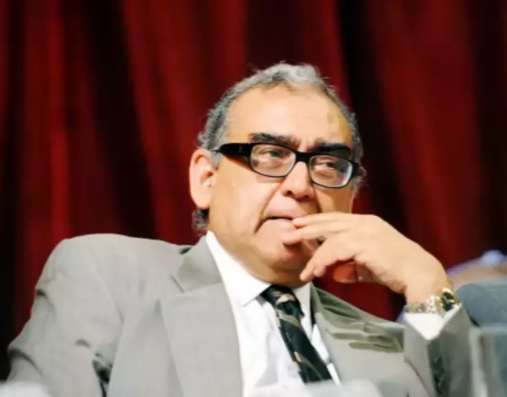 Ex justice Markandey Katju on 18th September wrote an article in the news portal The Week, which is fraught with misinformation and ulterior extrapolation of historic events. He mentions Thanthai Periyar found the justice party. The fact is it was found by the trio Dr C. Natesa Mudaliar, Dr T.M. Nair and P. Thyagarya Chetty on 20th November 1916 in Victoria memorial hall of Chennai. Thanthai Periyar became party president in 1939 and moved it away from the electoral politics and declared it as a social movement. Later it is this same movement got renamed as Dravidar Kazhagam, which is in operation till date. Annamalai University was found by the Justice party in 1929. Ironically enough, Katju is an alumnus of this university and pitiably not aware of this history.
"If you see a snake and Brahmin, kill the Brahmin first" is a statement famously attributed to Periyar, says Katju. This is a well-known proverb in Maharashtra. Tamil Brahmins of his days attributed this statement to Periyar in their venomous propaganda. Katju being a neo-liberal member of the same clan, tries to reinitiate the campaign. He mentions there were many attacks attempted on Brahmins by Periyarists. Tambrahms (Tamil Brahmins) were driven on exodus by the Periyarists, says Katju. No surprise it aligns with propaganda by likes of writers of Sujatha and Asogamithran who tried to draw parallel with plight of Jews of Nazi regime. The fact is Tambrahms consolidated themselves in the power centre of Delhi and went in search of green pastures in the USA. Coming to the allegation of Brahmins attacked by Periyarists, when Gandhi was shot dead, the news of a Brahmin killing Gandhi spread fast across the country. Thanthai Periyar immediately made an appeal to all the Periyarists through All India Radio to ensure none of the Brahmins gets hurt nor their properties damaged.
Katju compares the denial of education to non-Brahmins with Latin education provided only to priests in Europe. I really doubt his scholarly aptitude. In Europe, everyone had access to general education while learning Latin was reserved for Priests. But in India, Brahmins denied any form of education to others. Making Sanskrit mandatory to learn medicine is a classic example of how Brahmins cunningly kept everyone out of the league. It was Madras Medical College that scrapped this system first in India and made Medical education possible for non-Brahmins. This happened due to struggle by Periyar and his colleagues. Perhaps that is what prompts Katju to demean Thanthai Periyar on every possible occasion.
Katju says Periyar did not want India to become independent, he wanted Britishers to stay and announced 15th August 1947 a day to be mourned. For once in the entire article, he made a correct statement, with the right interpretation. His interpretation is Periyar did so because he assumed the country would be ruled by Northerners and Aryans. Yes, that is a fact. I wish to add more to the perspective. Periyar very clearly mentioned non-Brahmins of this country got access to education only after the advent of Britishers. He said if Britishers walk away, the country will go back yet again to Brahmanical forces and that will mark the end of prosperity of non-Brahmins. Hence he labelled Independence Day as a day of mourning. After independence, that is what precisely happened. Fortunately for Tamilnadu, in 1967 Arignar Anna formed government which is based on Dravidian principles. Ever since then, Tamilnadu is ruled by Dravidian parties. The positive results are quite evident from the data released by various organizations of the central government. Tamilnadu tops the chart of both economic and social indices. In a recent interview, Amartya Sen, a Nobel Laurette in Economics vouched for this achievement.
Katju says Periyar demanded an independent nation, Dravidistan which comprises of four southern states. He goes on to state Tamilnadu would have stood to lose if that happened since most of its produce from industrialised cities of Coimbatore, Karur and Erode are sold in northern states. His short-sightedness is quite ludicrous. If Dravidistan was formed, it would have become an independent nation, free of tentacles from Delhi. It would have its own export policy and external affairs ministry which would have helped the country export its products to multiple nations including Aryanstan. Dravidistan would have earned much larger foreign exchange, and the loot by the central government would have helped the country to prosper in a much larger scale.
In many social indices, Tamilnadu is comparable with many European countries despite the hurdles of the central government. The Indian government, in its new education policy, stated GER (Gross Enrolment Ratio) would be enhanced from the current 24% to 50% by 2030. Dear Mr Markandeya Katju, our GER today is 49% which is higher than that of the USA, which is 44%. Please take a deep breath for several hours, think over multiple times meanwhile before making a statement on Thanthai Periyar or Tamilnadu next time. Better luck next time!
- Ramu. Palaniappan
---
You can send your articles to This email address is being protected from spambots. You need JavaScript enabled to view it.
---