The idea of bringing equality in education, employment, and political power is nothing but a deceptive strategy used by the Indian political elite for more than fifty years. Reservation should not be seen as a reward given to any particular community. It is an arrangement made with a motive to include all the people in the country to take part in the Nation's affairs. In the United States of America, there is a policy of affirmative action to end and correct the effects of a specific form of discrimination. In Europe, there is a demand for reservation to some of the underrepresented white communities. Here, we should understand the fact that even in these countries - where discrimination based on people's birth is unheard of - there is a need for reservation based on other criteria such as colour and class. Thus, in a country like India, where people are divided over caste, religion, landscape, and language, in reality, reservation is a compelling necessity. My motive is to analyse whether all the castes and communities in India are given adequate representation.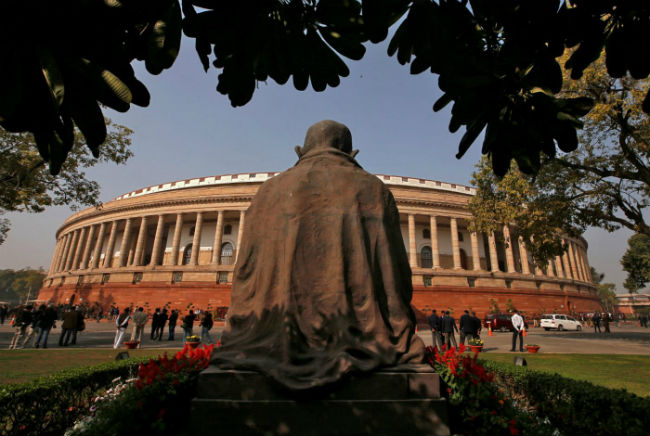 Reservation in the Princely States
The demand for giving Indians a fair representation in the British administration, police, and judiciary was raised for the first time in 1861. Strangely, those who took up this cause were Brahmins (some of them were set to become active leaders of the Indian National Congress later). When the British Government started giving representation to the Indians, Brahmins dominated at every level. This caused resentment among non-Brahmins. In Mysore Presidency, it led to a revolt like situation. Hence, to bring it to a halt, King of Mysore pronounced an order in 1895 to give reservation to non-brahmins in employment. This could be considered as the first seed for reservation in India. In Kolhapur Presidency, Maharashtra, Sahu Maharaj implemented community wise reservation in employments. (it was the same Sahu Maharaj who nurtured Baba Saheb Ambedkar during his formative years). Thus, we should keep this in mind that Mysore and Kolhapur Presidencies were pioneers in implementing reservation in India.
Dravidar Sangam, founded by Natesa Mudaliar in 1913 and South Indian Welfare Rights Association, founded in 1916, put up a strong demand for reservation for Non-Brahmins, Adi Dravidas, Muslims and Christians in employment and education. This was one of their primary agendas in the days that followed.
History of Political Representation
In 1906, Muslim leaders claimed separate constituencies for Muslims in India. In 1909, their demand was accepted, and Muslims were granted separate constituencies. (After independence this was ripped off). In 1919, people like T.M. Nair and A. Ramasamy Mudaliyar secured separate constituencies for Non-Brahmins. The Brahmins made demands to the British government, saying that it should not be called non- Brahmins and made them change it to 'non- Muslim constituency' within a month. As a consequence, Non-Brahmins started to get more representation from 1920. In the same year, the South Indian Welfare Rights Association came to power in Madras.
Baba Saheb Dr. Ambedkar was instrumental in securing separate constituencies for Dalits in 1930. (However, a more powerful double suffrage as a right was denied to Dalits owing to Gandhi's betrayal)
Reservation in Employment
When Justice Party, aka the South Indian Welfare Association, came to power under Panagal Raja as its Chief Minister, the First Communal Government Order (G.O. No.613) was passed. It granted reservation for Brahmins, Non-Brahmins, Adi Dravidas, Muslims, Christians in proportion to their population. However, Brahmins did not let it to be implemented until 1927. In that year, when Subbarayan took over the Chief Ministership, this order became operational. Interestingly, Brahmins too, were granted 16 percentage quota in employment as per this order. It demonstrates the fact that Brahmins have always got more than what they deserved in proportion to their population. It is pertinent to note that Adi Dravidas were granted an 8 percent reservation for the first time in the history of India by the Justice Party through this order.
With regard to Central Government jobs, including Railways, the communal reservation had been granted in the Madras Presidency since 1936. Non-Brahmins, Adi Dravidas, and Muslims were benefited from it. However, in other parts of India, Dalits were not provided any reservation in the Central Government jobs. Only the minorities, including Muslims, were given reservation. It was only in the year 1943 when Dr. Ambedkar was the Labour Minister, 8.5 percent reservation was granted for Dalits in the Central Government jobs.
The Brahmins continuously thwarted Dr. Ambedkar's genuine demand of 12 percent reservation for Dalits in Central Government jobs. In 1950, Ambedkar secured that right for Dalits. Only then Dalits were given reservation all over the country for the first time. It is to be reminded that Dalits got reservation (8 percent) only in the Madras Province prior to that.
The term Backward Class had not found any place in the Government's lexicon until 1947. It was included as a consequence of Periyar's prolonged struggle in this regard since 1927. Till then, wealthy communities such as Saiva Chettiyar, Saiva Mudaliyar, etc. were reaping entire benefits out of reservation given to the Non-Brahmins. Periyar strongly condemned this and demanded to include communities such as Nadar, Kallar, Sengunthar, Reddy, Konar, Asari, etc., in a new category., i.e., Backward Class and asked for a separate reservation for them. His insistence on this was the leading cause behind the Constitutional (First) Amendment Act in 1951. As a result, people who belonged to this category began to get reservation in the Madras Province. However, their compatriots living in the other parts of the country had to wait until the 1990s to secure this right. Thanks to the efforts of Prime Minister V.P. Singh Backward Classes began to get 27 percent reservation in Central Government jobs. In many of the North Indian States, there is no reservation for BCs even now.
Ambedkar's Role in Backward Class Reservation
Article 16 (4) of the Constitution provides for 'reservation of appointments or posts in favor of any backward class of citizens which, in the opinion of the State, is not adequately represented in the services under the State'. In Article 15, subsection 4 was added by the Constitution (First) Amendment Act, 1951. This amendment conferred State the absolute power to make 'provisions for the advancement of any socially and educationally backward classes of citizens or the Scheduled Castes and the Scheduled Tribes'. It is to be mentioned that it was Dr. Ambedkar who intervened during the legislation process and modified the term 'any other backward classes' with the adjectives 'socially and educationally' backward classes. Otherwise, it would have paved the way for Brahmins to usurp the benefits out of it by claiming economic status as a criterion.
Dr. Ambedkar also helped to prevent his Brahmin comrades' sneaky efforts to include women in the backward class category. Had it not been for Dr. Ambedkar, people belonging to backward classes and the scheduled castes in the country might never have made this much progress.
Reservation in Education
Justice Party Government ordered the cancellation of the licenses of the schools that were refusing to admit Dalit students way back in 1921. Apparently, this move was to ensure that Dalits enter educational institutions without any obstacles.
Reservation for all the communities in the educational institutions was implemented in 1940 in the Madras Province. Since 1950, educational institutions have been providing reservation for Dalit students. Further, the Constitutional (First) Amendment Act provided reservation for Dalit and backward class people in employment as well as education from 1951. However, barring Tamil Nadu, this has not been appropriately implemented in other parts of the country.
Reservation for Women
Political participation of women should be in tune with their share in the population, i.e., 50 percent. When it comes to the question of reservation for women, Dalit women will undoubtedly get their due share as the Constitution of India mandates that Dalits should be duly represented in parliament. However, there is no such provision for backward classes. In 1919, Non-Brahmins were granted reservation by the British Government. But it was taken away in the year 1950. If at all women's reservation bill gets through in parliament, it is not assured that women who belong to backward classes would get the benefits. It is possible that even the seats meant for backward class men will be filled with the Brahmin Women. Hence, those who claim sub-quota in Womens' Reservation Bill should demand political representation for the backward classes. Unfortunately, even those who belong to backward classes are reluctant to raise this demand because they dislike the idea of Women's Reservation itself.
Periyar's Struggles for the Backward Class Reservation
As mentioned earlier, some wealthy communities in Tamil Nadu appropriated the entire benefits out of the reservation given to Non-Brahmins by the Communal Reservation Order. As per this order, Non-Brahmins were granted 44 per cent reservation. However, affluent communities such as Saiva Vellalar, Thiruneeligar, Thondai Mandala Mudaliyar, Kasukadai Chettiyar, Lingayats literally usurped entire gains. Periyar alleged that it was akin to Brahmins' exploitation of Non-Brahmins' share and demanded to classify Non-Brahmins into two types, viz., Forward and Backward Classes. He considered all forms of exploitations alike and did not see any difference between those made by Brahmins and those made by Non-Brahmins.
In the year 1947, the Government finally agreed to the demands made by Periyar and created new category, i.e., Backward Class for reservation purpose (14 per cent). In 1954, Chief Minister K. Kamaraj raised the share to 25 per cent.
Muslim Representation
As noted earlier, Muslims got political representation by means of separate constituencies in the year 1909. They were the pioneers in exercising the right of reservation in the country. As per the Communal Reservation Order they got 16 per cent share in employment. In terms of Central Government employments, they got their reservation since 1934 along with other minorities. Unfortunately, all this history was obliterated as a thing of the past after independence. This injustice compels us to ponder over the plight of Muslims in this country where their essential rights are being robbed off.
Challenges to Dalit Reservation
Though Dalits have got the benefits of reservation for quite some time, they should not be treated as a homogenous community. Socially, culturally and geographically they are divided into different types of communities. For instance, Arundhathiyars lead a very complicated life among the fellow dalits. They constitute 40 per cent of the entire conservation workforce. Due to this, they were provided a sub-quota of 3 per cent by the last DMK Government. It was a welcome decision. However, some organizations in the Arundhathiyar community are demanding for raising this to 6 per cent. Regrettably, some people sacrificed their very life to strengthen this demand. This will definitely create a rift among different dalit communities. Hence, to avoid such undesirable consequences, Arundhathiyars could think about leading struggles for the cause of proportional representation.
Status of Backward Class Quota
Backward Class reservation has been under attack ever since its implementation. After 1979, when Brahmins took up the cause of economic status in reservation this attack was intensified. Thanks to Dravidian, Marxist, Periyarist and Communist parties, and other north Indian parties like Rashtriya Janata Dal and Lok Jansakthi, Backward Class Reservation is still intact.
In the late 1980s, North Tamil Nadu witnessed a massive struggle in favour of separate reservation for Vanniyars. Vanniyar Sangam (Now the well-known Pattali Makkal Katchi) led this struggle and many organizations known for their social justice principles lend their support to it. Consequently, a new category, namely, Most Backward Class was created. 20 per cent share in the reservation was given to MBCs. Vanniyar, Piranmalai Kallar, Kondaiya Kotta Maravar, Vannar, Navithar, Devanga Chettiyar, Mutharaiyar, Valaiyar are some of the castes that were included in this new category.
As a result, Backward Class share in reservation stands at 30 per cent as of now. It is crucial to understand that this 30 per cent share is also subject to exploitation by dominant castes like Kongu Vellalar. It prevents the other disadvantaged communities in this category to assert their claims. Similar scenario prevails in the MBC category also. To ensure fairness in reservation, it is suggested that proportional reservation should be given based on a caste-wise census.
Are we really Independent?
Periyar declared August 15, 1947 as a Black Day because he saw no difference in the exchange of power between British and the Brahmin, Baniya Elite. Time has proven that the Grand Oldman was right. Current Rulers of Delhi clearly lag behind the Justice Party leaders of 1921 in terms of statesmanship. The latter generously gave a due share in reservation even to their arch-rivals, Brahmins, a feat which the former cannot even imagine. Disappointingly, the rulers of independent India robbed off the well-deserved quota of Muslims after ascending to the throne. These facts clearly show that the idea of India itself is based on Manu Dharma which is obviously antithetical to Dalits, Backward Class and minorities. However, India thrives on still just because of the democratic forces, Periyarists, Ambedkarists and Leftists.
Pioneers in the struggle for Reservation in India
Raja of Mysore, Sahu Maharaj of Kolhapur, King of Baroda, Panagal Arasar, Purushothama Naidu, Subramaniyam, Saravana Pillai, Veerasami Naidu, Duraisamy Mudaliyar, Narayanasamy Naidu, C. Natesa Mudaliyar, Sir P.T. Theyagarayar, Dr. T. Madhavan, Periyar, Ambedkar, Ram Manohar Lohia were the pioneers in the struggle for reservation in India. In the days to come, progressive forces should bear these leaders in mind while leading new struggles for reservation.
***
Written by Sirpi Nilavan
Translated by Nandhakumar Radhakrishnan
---
You can send your articles to This email address is being protected from spambots. You need JavaScript enabled to view it.
---