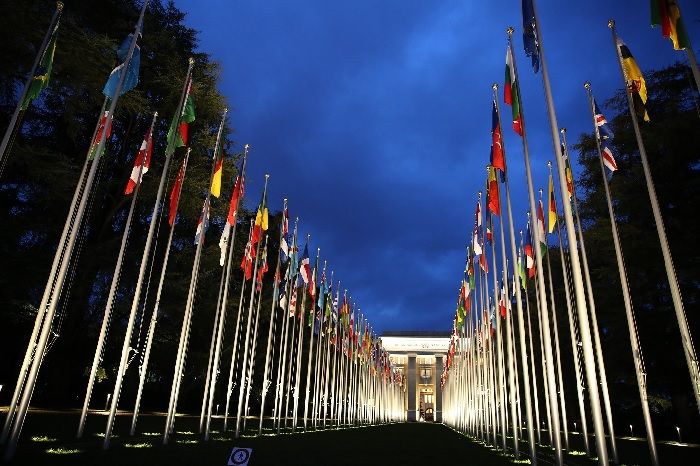 Coming close on the heels of the united protest of the people of the Eelam Homeland against the demolition of the Genocide Memorial in the Jaffna University, the joint letter (hereinafter, the Letter) written by the Homeland leaders to the 47 member states of the United Nations Human Rights Council, putting forth 4 concrete demands by way of decisive action for justice at the upcoming 46th session of the Council, is a welcome development.
Leading the illustrious pack of signatories are "Sampanthar ayya", aka Hon. R. Sampanthan, Member of Parliament and leader of the Tamil National Alliance, Hon. Gajendrakumar Ponnambalam MP. Leader of the Tamil National People's Front, and Hon. Justice C.V. Wigneswaran, MP, Leader of the Tamil Makkal Tesiya koottani. Ms. Yogarasa Kanagaranjini, President of the Association for Relatives of the Enforced Disappearances, North and East, has also put her signature to the historic letter. Representatives of Civil Society Organizations and of religious groups have also signed the letter, as a mark of near unanimity in the Tamil Nation on the 4 demands.
The Letter has briefly traced the history of the Tamil people's protracted struggle for justice and the UNHRC's resolutions in the past. It is crystal clear that Sri Lanka has not honored its own past commitments, and has been deliberately evading them. What is more, its crimes are not a thing of the past. The state of Sri Lanka is only intensifying its oppressive and repressive measures, leaving no room for any domestic process of accountability and justice. Nor is there a chance for any hybrid mechanism as the latter requires cooperation from the Sri Lankan state.
Apart from the unanimity among the Homeland Tamil leaders and the clarity of demands, the Letter is noteworthy for accusing both the main Sinhala parties of shielding the culprits. This is a good break with the past when a section of the Tamil leaders was trying to appease one of the two Sinhala camps and painting it rose for the Tamil and international audience.
We appeal to the Tamil people to zealously guard this principled unity among the Tamil leaders as manifested in the Letter, and take it forward to the other two fronts, Tamilnadu and the Diaspora. The letter that speaks well, we ought to ensure, also does well. We should all keep in mind that the road to justice is bound to be a long and arduous one, The journey is already on, but the Letter marks an earnest, though belated, beginning of this leg of the journey. Forward to justice!
- Thiagu
(This article was published in Fortnightly Magazine 'Abel', January 20, 2021)
---
You can send your articles to This email address is being protected from spambots. You need JavaScript enabled to view it.
---