An online press conference of the Federation of Tamil Nadu Muslim organizations and political parties was held on 25-Jun-2016. Federation's President and Jamathul Ulama Council President Moulana P.A Haja Moinudeen Hazrath, Manithaneya Makkal Katchi President President M.H.Jawahirullah, SDPI President Nellai Mubarak, Coordinators M.Manzoor Khasifi, Alhaj.M.Basheer Ahmed took part in this meet. On behalf of the Islamic Federation, the following is the statement released on 25-Jun-2016.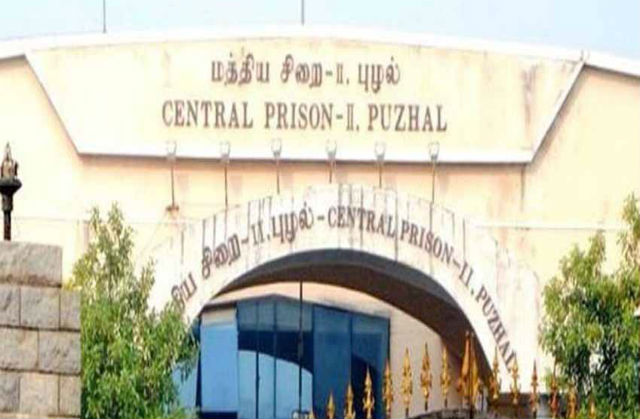 Around 129 people including 12 women who are from 9 different countries were arrested by Tamil Nadu police. Cases have been registered against these people as per Foreigners Act 1946 and Tamil Nadu Public Health Act 1936 and all of them were imprisoned. Based on the actions taken by 15 different police stations across the state, these people were lodged in Juvenile prison within the premises of Puzhal Central Prison. Later, they were kept in Saidapet Sub Jail which is not a designated prison to lodge foreigners. Bail petitions were filed to release the detainees on bail in Madras High Court and in different subordinate courts.
Accordingly, 98 foreign Tablighi delegates who were arrested in 12 cases were given bail. The court granted bail on personal bond based on the condition that they should inform the Commissioner of the Corporation of Chennai about their place of residence and must stay within Chennai city. After the grant of bail, the foreigners were shifted from Saidapet sub jail to Juvenile prison within the Puzhal Central prison. Tamil Nadu government designated the Juvenile prison within Puzhal jail as a special Camp to detain the foreign nationals who violated Visa regulations.
A manual that includes the guidelines for Detention/Special camp (Manual for Model Detention/Special Camp 2019) has been sent to all the state governments by the central government. It is given very clearly in the guidelines that these special camps should not be located within the prison complex. However, the foreign Muslims have been kept in a Special Camp which is located within the premises of Puzhal prison complex. It is also mentioned in the guidelines that the food for them should be prepared in a separate Kitchen. However, these foreign Muslims, who were given bail were served with food meant for the prisoners of Puzhal Jail. Further, it is mentioned that the place should have proper ventilation and sunlight. However, 98 people including 8 women are cramped a place where hardly 50 people can stay. In short, more than 60 days, these foreign Muslims have been kept in Puzhal Prison complex in utter disregard to the regulations laid down by the central government for Special Camps.
The Madurai Bench of the Madras High Court heard the bail petiton for the remaining 31 Foreign Muslims. In addition to granting them bail, the Madurai Bench of Madras High court on 12th June 2020 stated in its order that it is not fair to detain them in the Special Camp within Puzhal Prison complex and the government should consider keeping them in an Arabic college in Washermanpet or any other good place.
Further it states that there is no proof that these people have spread Corona and they have also served maximum sentence for violation of Visa rules. If the petitioners execute appropriate affidavits expressing their regret for having violated the visa conditions, proceedings against them shall be concluded by filing final reports recording the same. In contempt of the Judgement given by the Madurai Bench of Madras High court, Tamil Nadu government has illegally kept in Puzhal trial prison around 31 foreign Muslims, who have been acquitted and absolved of all cases against them.
Based on the verdict given by Madurai Bench in the case of 31 foreign Muslims, we appeal to the state government to drop all pending cases against the remaining 98 foreign nationals and also to make arrangements to send them back to their countries. Further, the government should stop the illegal confinement of 129 foreign Muslims who are kept in Puzhal prison complex as it goes against the guidelines stipulated by the central government. In addition, the government should take necessary measures to keep these people at Jamia Qasmiya Arabic college in Washermanpet until they are deported to their respective countries.
- The Islamic Federation