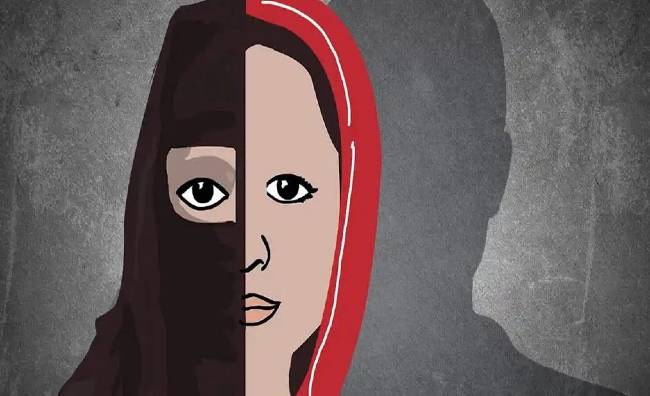 With the onset of February 14, two parties start to celebrate. We would have known the first party is lovers and the second party is so-called culture saviours of the saffron army! It is a disguise that Valentines Day in our country is being changed to a day where Sangh Parivars like Hindu Munnani, RSS attack lovers, undertake forceful marriages and strikes the greeting cards stores. Because of this one-day mela of saffron government, lovers are pushed to an extent where they face problems throughout their life.
Love jihad – a 'so called' battle for love:
Those days were gone where marriages were determined in heaven; now it's been decided by the government; police department and courts are obliged to give their concurrence. Supreme courts denial of laws against love jihad left us agape last month!
In 1954, when Charan Singh was the chief minister of Uttar Pradesh (who was also a former prime minister) gave recommendations to Jawaharlal Nehru, who was the prime minister then. His recommendation states that those who want to become government officers should undergo or accept the concept of inter-caste marriages. He recommended Nehru to adorn this suggestion and enact it as law. But Nehru has rejected this proposal as it is against individual rights and freedom. What is happening in the Charan Singh's state of U.P now?
Atrocities happening in Uttar Pradesh:
On December 2, UP police have interrupted and stopped the wedding, which was about to happen between a Muslim boy of age 24 and a Hindu girl of 22 years of age in Lucknow. On December 6, the marriage register office was sieged by Bajrang dal troops who stopped the couple (Muslim man and Hindu girl) who came to register their marriage and handover them to the police department in Moradabad.
The strange thing is that the couple got married in the past July, and the law was enacted to force only at the end of November. Similar to this incident, a married couple of 27-year-old Muslim man and Hindu woman of 24 years was separated by the police based on the complaint registered by these saffron troops.
That Muslim woman was sent to a ladies' home in Meerut even though she assured them that she married him knowing all his background details like his religion and family. Her husband can be sent to prison anytime! What is the reason for these barbarous activities?
Prohibition of Unlawful Conversion of Religious Ordinance, 2020
In Uttar Pradesh, saffron groups like Bajrang dal are accusing that Hindu women are being converted into other religions in the name of love. So, as a result of this, the Yogi government enacted prohibition of unlawful conversion of Religious Ordinance,2020 on November 28 2020.
People who are arrested under this law can be prisoned for nearly ten years. Moreover, if a person has converted for the sake of marriage, this law can declare that marriage as null and void. This law states that if they want to get married after conversion, they should seek prior permission in district court before two months.
Laws like this are enacted in the BJP ruling states like Himachal Pradesh, Uttarakhand, Karnataka and Madhya Pradesh. As per legislation, ten years of jail and 1 lakh of penalty can be levied in Madhya Pradesh. Uttarakhand government has decided to belay the plan of rupees 50,000, which was allotted for caste denied marriages.
"Those who are playing with the dignity of our sisters by shadowing real identity are highly condemned, and if this continues, you people would be put up on bier and dragged to the graveyard, says Yogi, the chief minister Uttar Pradesh."
The politics of Love jihad – History:
The diction 'love jihad' was first used by Bajrang dal groups in 2007 in Gujarat. They assigned a task force to "save" woman who were involved in a war of love with Muslim youths. This notion was propagated by saffron groups even to Kerala and Karnataka in 2009.
They underwent false propaganda in Karnataka that 30,000 Hindu women were mesmerised by Muslim youths in the name of love. After four years, they also created a huge riot in Muzaffar Nagar that a Muslim youth misbehaved with a woman of Jat caste. Since 2014, BJP made propaganda against love jihad as their policy and used it as vote bank politics.
Love jihad in Kerala:
Because of the Hadiya case, which happened in Kerala, love jihad became a national topic. Akila, a 24-year aged Hindu woman, converted herself to Islam and changed her name as Hadiya. She married a Muslim man named Shafin Jahan. But Hadiya's parents objected and approached the court for justice.
Kerala court has rejected that marriage and sent Hadiya with her parents in 2017. So, Hadiya's husband appealed in the Supreme court. In 2018, the Supreme Court declared that Hadiya's marriage is legal by law!
Nearly 89 cases like this were investigated in Kerala. In that, 78 cases were dismissed as they lack any proper evidence. In 2005, Kerala catholic Bishop Council accused that 4,500 women became scrape goat to love jihad. The chief minister of Kerala, Unman Sandy, gave an explanation that "2,667 women were converted to Islam till 2006 and not even one is a forceful conversion."
Love jihad – a false argument:
It is a false argument that Muslim men are targeting Hindu women and make them to fall in love and getting married. (Dalit youths in Tamil Nadu are targeting girls of dominant caste and making them to fall in love. This is said to be 'faked love' by one group!) it's mere saffron propaganda that Hindus were decreasing in number because of the conversion of religion and inter-religious marriages.
Not even a speck of truth in that. This is the statistics given by the national economic research council. Women in our country getting married by converting themselves into other religion are just 2.21%!
Law against freedom of individual and human rights:
This law tries to curb the right of individual freedom and the right to follow a religion. Article 25 of our constitution gives freedom and the right to follow any religion of individual choice. And these laws are against the right to marry and article 25 of our constitution.
The special marriage law enacted in 1954 deals with recognising the marriage that happens between people of two different religion. The law which is enacted now by the saffron government is wholly against the previous law. Tamil woman married a French man might be happy news today, but it might become a crime tomorrow! So, this law is not only against individual rights but also against international human rights (especially regarding the discrimination of all genders and women). Because India has also signed it.
Patriarchal law:
Love jihad is nothing but accounting all adolescent women as an asset. So, the intense essence of this law is patriarchy! There were complains raised in India in 1920 that women were kidnapped like cattle. The same mentality is given life today. Though this law appears like targeting Muslim men, it actually attacks the life of Hindu women drastically.
Battle of love and media:
Media is not an exception to love jihad. Last November, an opera was broadcasted on Netflix drawing inference from 'suitable boy', a novel by Vikram Seth. In that, there was an ordinary scene, the hero kissing the heroine. The hero was Muslim, and the heroine was Hindu as per the story.
Isn't this enough? A member of Bharathiya Janata Yuva Moksha in Madhya Pradesh lodged a complaint saying that this scene is influencing love jihad. So, he wanted an apology from the channel authorities. The advertisement for Tanishq jewellery which was being telecasted last October, was suddenly stopped. The reason behind this was the blather of saffron troops as individuals of two different religions are getting married in that advertisement.
Laws that protect us are the need of the hour:
There were so many judgements delivered by the court protecting the individual rights of the people, like the right to select their partners. From Hadiya's case in 2018 to the verdict of Allahabad high court on November 11, 2020, Karnataka high court on November 30, 2020, and two-judge benches in the supreme court in September 2019 are some of the examples.
The only law which protects marriage between two different religions is the law enacted in 1954, the special marriage act. But there are many defects in this law. As per this law, full details of the couple are ought to be displayed on the notice board in the marriage register office before 30 days of marriage.
Based on this information, people embedded with sectarianism tend to threaten couples who are going to get married. This has become a normal scenario! The judges of the supreme court have agreed to enquire that the laws enacted in states like UP regarding conversion abides constitution and Is it legally right or not.
In this situation, the need of the hour is to enact laws that protect ideals like democracy, socialism, secularism and the fundamental rights of the constitution like individual rights and liberty, right to practise any religion. Police and judiciary should work together in order to functionalise these ideals effectively. This would be the real celebration of Valentine's Day.
Written by C.Basil Xavier
Translated by Maruvarthini. P